A CHAPTER OF AVIATION HISTORY
The feeling is indescribable – sitting in an aeroplane that literally made history. The wings recalling those of a bird. Once in the cockpit, open to the sky, there is nothing between you an the horizon.
The reconstruction of the Pischof Autoplan monoplane pays homage to the pioneering achievements of aviation, a commemoration of the visionaries who had a dream – to see the world from another perspective.
The Pischof Autoplan was originally build 1909 by Werner & Pfleiderer in Vienna and then from February 1911 to May 1914 by Österreichisch-Ungarischen Autoplan-Werke Ges.m.b.H. The longest flight was from Vienna Neustadt to Budapest, a distance of approx. 240 km.
Here's to the High Flyer…
Alfred Ritter von Pischof (1882-1922) was a great Austrian aviation pioneer. In 1909 he designed and built the machine that was to make him famous – the "Autoplan". It was one of the safest and most innovative flying machines of its time.
To be able to fly it himself, on 24 April 1910 Pischof took the Pilot's Test at the AERO-CLUB, as second Austrian ever. Pischof was awarded the Palm of the French Academy for his achivements as a technical designer.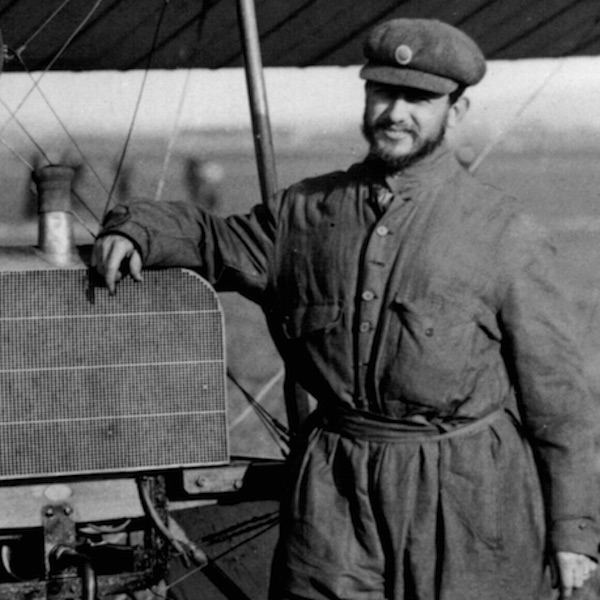 RECONSTRUCTION OF AN AVIATION LEGEND
The reconstruction of the PISCHOF AUTOPLAN took more than 8000 hours under strictest safety regulations. It has been build by the publisher and aircraft manufacturer Mr. Walter M. Krobath, in Vienna, Austria, supported by the Federal Ministry of Transport, Innovation and Technology.
WINGSPREAD 14 m  LENGTH 10 m  HEIGHT 3 m   WEIGHT 1000 kg  POWER 130 HP | Mercedes Benz Engine  WEIGHT 8 tons  SPEED 100 km/h

Exactly 93 years after Pischof's maiden flight, the newly reconstructed Autoplan undertook its first much-admired flight at the same location at Vienna Neustadt Airfield. This ist the resurrection of a legend. Austrian aviation goes back a long way. Flights of daring in the past – top performance today.
Veteran of the skies. For real. An unforgettable experience. In the air or on the ground.
For your Personal exclusive AUTOPLAN please contact
9020 Klagenfurt, Austria
Tel. +43 (0) 463 28 70 28
E-Mail: office@visionaer.info